We are DUI Defense attorneys in Longview you can trust.
Our Longview, WA DUI defense team will carefully investigate every aspect of your case to look for opportunities to obtain a positive outcome. We take a team approach in these cases. Therefore, you get the benefit of several people working to enforce your rights and protect your future.
Whether this is your first offense or you have been convicted of DUI/DWI before in Cowlitz County, we are ready to provide you with the criminal defense you need. In some cases, this will mean challenging your breath test or field sobriety test. In other cases, it will mean finding alternative sentencing options to keep you out of jail.
Top-rated defense in the courtroom that you can trust.
What are the consequences of a DUI conviction in Longview, WA?
Some of the consequences of a DUI conviction are obvious. Your driver's license may be suspended, and you may face jail time or large fines. Felony DUI charges are even more serious.
Other costs of a conviction for drinking and driving are hidden. They include the thousands of dollars that you may have to spend on an ignition interlock system, alcohol treatment classes, increased insurance rates and more. Hiring professional representation is crucial to protection your rights and reducing penalties associated, start today with our free consultation.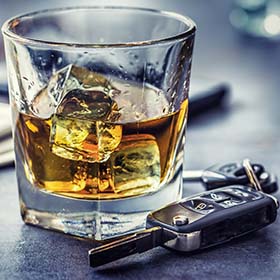 "He will always give the extra effort to make his clients feel comfortable and give them all the necessary information so they feel they are making the correct decisions in situations that are not always pleasant. I value his opinions and would never hesitate to refer him to my clients or family when they are in need of an attorney. Jack Green is a great attorney and a great man."
Cory E.
Our team of former prosecutors have years of experience representing clients in Longview, WA.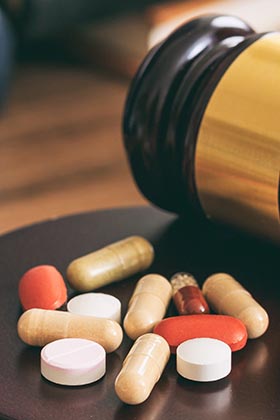 Our criminal defense attorneys operate this way. As former prosecutors, we know how opposing counsel handles these cases. We have earned their respect from our time working alongside them and now as tenacious defense advocates they face in and out of the courtroom.
We understand how to analyze every detail of a criminal drug charge case, no matter what the charge or type of drug/controlled substance involved, such as:
Heroin
Cocaine
Marijuana/cannabis
Methamphetamines (aka "meth" or "ice")
Prescription drugs such as OxyContin
Psilocybin mushrooms (aka "Magic")
Rave drugs (LSD, Ecstasy, Molly, Acid)
Where is the court located that handles Longview DUI charges?
Which court do I contact for information regarding my Longview DUI case?
Dealing with a Longview DUI charge may require you to go to court. All court cases for Longview are handled through the Cowlitz County District Court. As attorneys in Washington we will travel to local courts to present your case, that's just one aspect of our overall strategy to help you successfully defend yourself.
Cowlitz County District Court
Address: 312 1st Ave S, Kelso, WA 98626
Phone: (360) 577-3073