We have handled thousands of domestic violence cases in Vancouver, WA.
What sets our law firm apart is the fact that we have handled domestic violence (DV) cases from both sides. Our lead defense lawyers are former Vancouver and Clark County Domestic Violence Unit prosecutors. Now, we defend people accused of domestic violence crimes.
Do I need an experienced attorney to defend against a DV charge?
Our past experience is important because it means we have invaluable knowledge about the way that the prosecuting attorney handles these cases. We know what issues they worry about, because we have worried about them. We know what techniques they use, because we have used them. We offer strong criminal defense because we know exactly what we are defending against.
Top-rated defense in the courtroom that you can trust.
What exactly is Domestic Violence?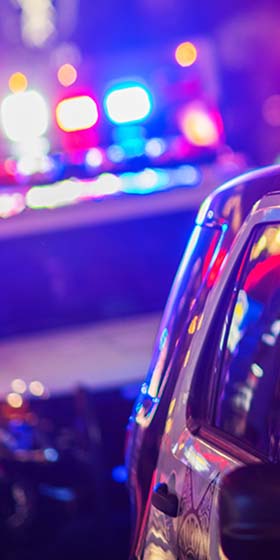 Domestic violence is an issue that is commonly misunderstood. The label can be attached to any alleged crime committed against a family member, a household member, girlfriend, boyfriend, partner, significant other or even a former roommate.
Some examples of domestic violence charges include:
Domestic violence assault (RCW 9A.36.041- Assault in the Fourth Degree)
Harassment
Trespassing
Burglary
Malicious mischief
No actual "violence" has to be committed for someone to be charged with a domestic violence crime. We also handle cases involving no-contact orders.
How serious is a Domestic Violence charge?
When the domestic violence label is attached to a criminal charge, the potential ramifications get much more serious. In addition to fines and potential jail time, you may have to deal with a no-contact order that keeps you away from your home and your children. You will lose the right to possess firearms, and you may have to take expensive and time-consuming perpetrator classes.
Furthermore, you will have domestic violence on your permanent record. Even if the only thing you did wrong was throw something against a wall, people looking at your record may interpret domestic violence as spousal abuse or something more serious.
"Jack Green provided highly professional representation on a legal matter that resulted in a very positive outcome for our family. He was consistently available to us as well as very supportive and kind throughout our work with him."
Annie C.
How can we help protect you from the potential consequences of a Domestic Violence charge?
Frequently, these domestic violence charges are the result of a misunderstanding. One spouse calls the police hoping they will come out and stop an argument. Unfortunately, when the police come, they usually have to take someone to jail. This is called a mandatory arrest and is often used in domestic violence calls. The alleged victim cannot drop the charges even if he or she decides later that it was all just a misunderstanding.
That is where we come in. Our experience in the field of domestic violence means that we know the steps to take to protect you from these serious charges. Let us get started defending you.