If convicted of a sex crime, you can expect that you will never be able to live your life the same way again.
If you are charged with a sex crime in Washington, you are in for the fight of your life. And unfortunately, in this day and age, a simple allegation can result in you being charged with a sex crime in Washington.
Many times, that allegation may be the only piece of evidence against you. At Green, Ritchie & Bogar, we have a proven track record of exonerating the wrongfully accused prior to being charged with a sex crime, prior trial by convincing the prosecutor to dismiss the case, and most importantly, winning at trial if the matter goes that far. Don't trust just any attorney with a case of this magnitude. Trust the lawyers at Green, Ritchie & Bogar with the fight of your life.
Prison time and fines are only part of the damage that a conviction can cause. You will have to deal with sex offender registration. That mark will follow you for the rest of your life.
The law firm of Green & Ritchie, PLLC, in Vancouver, Washington, has successful, experienced and professional criminal law attorneys dedicated to defending you. We know how serious these charges are and we are serious about defending you against them.
We help defend against all sex crime related charges.
Our attorneys are available to defend against all misdemeanor or felony sex crime charges, including:
Rape
Date rape
Sexual abuse
Molestation
Illegal pornography
We have handled literally thousands of cases and have built a strong record of success. We can work to prevent these charges from changing your life.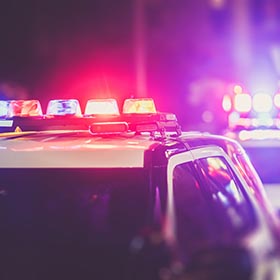 Top-rated defense in the courtroom that you can trust.
How defend your case in court as a team.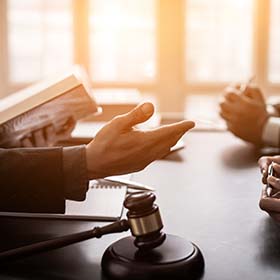 Having one experienced lawyer on your side is great. However, it is even better to have a team of experienced lawyers dedicated to protecting your rights.
At our law firm, all of the members of our team work together, striving to provide you with the highest-quality legal representation. We will prove to you how serious we are about helping you overcome these charges.
"I was hesitant to get a lawyer because honestly I was pretty strapped for cash and was a bit disillusioned by the whole process. I couldn't have made a better decision. He put me at ease without promising anything that was out of his reach. I was afraid but ready to tackle it all with him in my corner."
J. R.
Our team is comprised of former criminal prosecutors.
In any type of battle, knowing what the opponent is thinking can make the difference between a win and a loss.
We often know exactly what our opponents are thinking, because we have been in their shoes. We have thought the way they have thought. Our lead attorneys have served as criminal prosecutors. Now, the experience gained as prosecutors is used to defend our clients against serious charges of sex crimes.