We can help clear your record and restoring your firearm rights.
A criminal conviction can be a life-changing event that can follow you for years. Whether it's applying for a job, renting an apartment, or possessing a firearm, the lawyers at Green, Ritchie & Bogar have the experience and know-how to successfully navigate this potentially confusing process to help ensure that your past mistakes do not limit your future potential.
"Jack Green was the attorney we needed to get us out of a jam. He would respond to our calls quickly and got our questions answered. He had great communication and told us about every outcome that could happen, he was never afraid to put his foot down and defend us."
K. M.
Is it possible to get my criminal record vacated or expunged?
In 2019, Washington's New Hope Act, House Bill 1041, greatly expanded the ability to clear your record of previous felony and misdemeanor convictions. Several felony crimes, such as Assault in the Second Degree, Assault in the Third Degree, and Robbery in the Second Degree are now eligible to be vacated.
Additionally, the law was changed to allow more than one felony or misdemeanor to be vacated, even if they were committed at different times. In 2021, the Washington Supreme Court's decision in State v. Blake, 197 Wash. 2d 170, 481 P. 3d 521 (2021), held that Washington's possession of a controlled substance law was unconstitutional. These developments provide a greater likelihood that your previous record can be cleared. Contact the attorneys at Green, Ritchie & Bogar so we may assess your eligibility and put you on the path to a new start.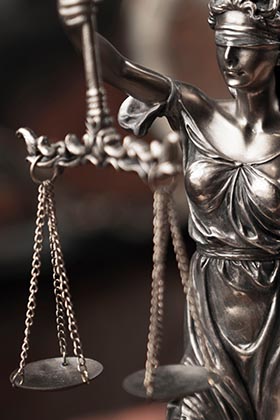 A felony conviction or a domestic violence offense can serve to terminate your right to possess firearms in Washington. However, vacating your conviction is only part of the process. Washington law specifically requires you to petition the court to reinstate your Second Amendment rights. Contact Green, Ritchie, & Bogar today to start that process.